March records falling apartment prices in Klaipėda but growth again – in Vilnius
2018-04-12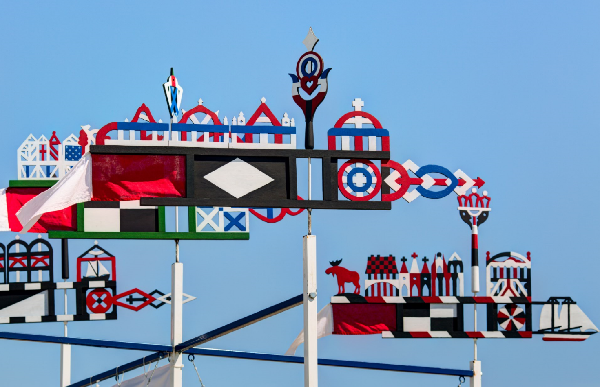 The Ober-Haus Lithuanian apartment price index (OHBI), which records changes in apartment prices in the five major Lithuanian cities (Vilnius, Kaunas, Klaipėda, Šiauliai and Panevėžys), increased by 0.1% in March 2018. The annual apartment price growth in the major cities of Lithuania was 2.8% (the annual apartment price growth in February 2018 was 3.2%).
In March 2018 was recorded 0.1% price decrease in Klaipėda with average price per square meter dropping to EUR 1,040 (-1 EUR/sqm). Meanwhile, in Vilnius, Kaunas and Šiauliai apartment price increase was recorded, where prices increased respectively by 0.2%, 0.2% and 0.3% and the average price per square meter reaching EUR 1,469 (+2 EUR/sqm), EUR 1,037 (+2 EUR/sqm) and EUR 619 (+1 EUR/sqm). In Panevėžys no price changes were recorded and average apartment price remained the same as in February – EUR 583.
In the past 12 months, the prices of apartments grew in all major cities: 4.4% in Kaunas, 3.6% in Panevėžys, 3.1% in Šiauliai, 2.4% in Vilnius and 2.1% in Klaipėda.
'Traditionally, the beginning of spring in Lithuania records increasing activity in the housing market. This March was no exception: according to data of the State Enterprise Centre of Registers, the number of housing transactions concluded in Lithuania in March was 25% higher than in February. In terms of the apartment segment, all the main cities of the country saw growth over the given period: the number of apartment transactions in Vilnius increased by 46% in March compared to February, in Panevėžys – by 32%, in Klaipėda – by 23%, in Šiauliai – by 23% and in Kaunas – by 8%. The most intense growth in activity was recorded in the capital city of Lithuania which was mainly determined by extremely poor indicators in February.
Despite the fluctuations in the activity of the housing market at the beginning of the year or slightly falling monthly prices from time to time in individual big cities of the country, in principle, the apartment market in Lithuania remain very active. Although selling prices of apartments in big cities have shown decreasing growth, there is still a moderate price growth in all cities', Raimondas Reginis, Ober-Haus Research Manager for the Baltics, said.