Despite the stability in the housing market, the outlook remains negative
2023-06-13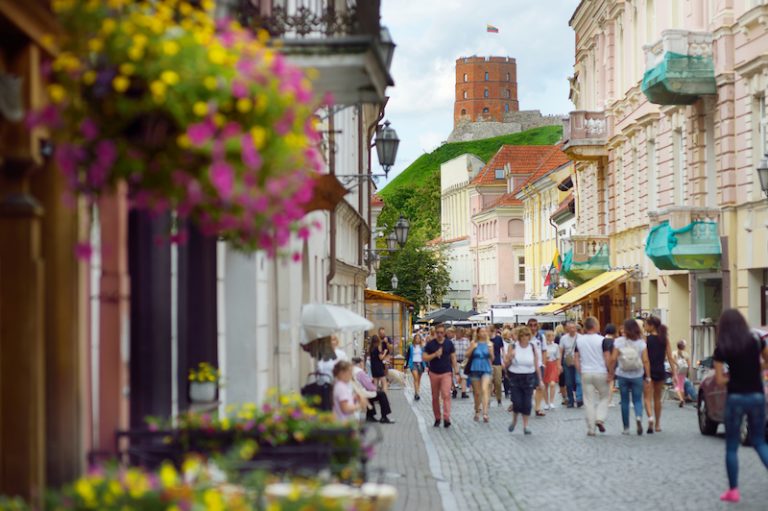 The Ober-Haus Apartment Price Index (OHBI) in Lithuania, which records changes in apartment prices in five major Lithuanian cities (Vilnius, Kaunas, Klaipėda, Šiauliai and Panevėžys), increased by 0.2% in May 2023 (the price index in April 2023 increased by 0.3%). The apartment prices in the major cities of Lithuania have increased by 12.3% over the last 12 months (the annual growth in April 2023 was 14.0%).
In May 2023, apartment sales prices in Klaipėda and Šiauliai decreased by 0.1% and 0.5%, respectively and the average price per square meter in these cities was EUR 1,606 (-1 EUR/sqm) and EUR 1,077 (-6 Eur/sqm). In Vilnius, Kaunas and Panevėžys, apartment sales prices increased by 0.2%, 0.5% and 0.3% respectively, and the average prices per square meter stood at EUR 2,556 (+6 EUR/sqm), EUR 1,719 (+9 EUR/sqm) and EUR 1,057 (+3 Eur/m²) respectively.
Apartment prices rose year-on-year in May 2023 in all major cities of the country: 14.7% – in Vilnius, 10.2% – in Kaunas, 10.0% – in Klaipėda, 5.8% – in Šiauliai and 6.9% – in Panevėžys.
"The latest results in both primary and secondary housing market activity show that the Lithuanian housing market has remained fairly stable recently, however, at least in the short term, the overall outlook is negative. For example, following more active months of March and April this year, a slump was recorded again in the activity in the secondary apartment market in May. According to the State Enterprise Centre of Registers, in May 2023 nearly 2,000 older apartments were purchased in Lithuania, or 12% less than in April 2023 and 19% less than in May 2022. Meanwhile, the overall sales volumes in the primary apartment market continue to remain at low levels. According to Ober-Haus, in January-May this year, compared to the average indicator in 2022, sales volumes were by 22% lower in Vilnius, 17% – in Kaunas and 34% – in Klaipėda. The activity rates in May in these cities did not show a positive trend either.
The situation is similar with respect to apartment sales prices. Once again, small positive or negative changes have been recorded in the sales prices in the country's major cities, indicating continued price stagnation. With the housing market activity remaining at a relatively low level or even declining, it is increasingly likely that we will see more and more negative changes in apartment sales prices as the year progresses. In the environment of rising mortgage rates, homebuyers remain extremely cautious, while most home sellers are still reluctant to offer real discounts," noted Raimondas Reginis, Head of Market Research for the Baltic countries at Ober-Haus.