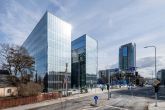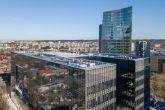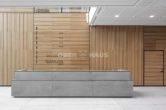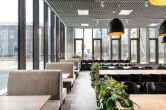 Vilniaus m. sav., Šnipiškės, Lvivo g.
New project
Object type

New project

Reference
About this property
For rent office premises of various sizes in the business center ,,Lviv Business Center" located at the intersection of Lviv and Krakuvas Streets, in Šnipiškės.
The A+ energy efficiency building is certified according to BREEAM sustainability quality requirements.
The facade of the 8-story building consists of double hybrid glass with automatic blinds in the middle.
Lviv Business Center ventilation systems, microclimate zones, lighting and facade blinds can be monitored and controlled from each workplace. The business center is equipped with three transformable conference rooms.
For the convenience of tenants, the business center is equipped with bicycle storage and showers and changing rooms for cyclists.
For the convenience of tenants and their customers, there is a 241-seat underground parking lot with charging points for electric vehicles.
Advantages of Lviv Business Center:
• A+ class energy efficiency
• BREEAM certificate
• High-efficiency cooling, heating and humidification systems
• 3 Conference halls
• Underground car parking lot;
• Bike storage and showers for cyclists.
In each specific case of renting, an offer of area, price and parking spaces is provided according to the needs of the tenant.
Apartments
Sorry, no results found for the selected filter values. Please try again with different filters.