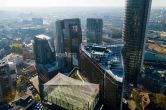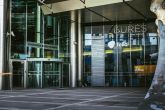 Vilniaus m. sav., Šnipiškės, Lvivo g.
New project
Object type

New project

Total area

60000.00 m²

Reference
About this property
For rent A class office premises of various sizes in the business center Burės located on Lvovo Street.
The business center is certified with the LEED Platinum Sustainability Certificate.
The complex consists of three buildings, 24, 23 and 17-storey skyscrapers, respectively, called "sails". The total area of the complex is about 60,000 m².
The strategically convenient location ensures ideal communication by car or the possibility to reach one of the most important institutions on foot: Vilnius City Municipality, the Center of Registers, which is located in 3 BURĖ, Vilnius County Administration.
There is also a shopping center and the old town within easy reach.
For the convenience of tenants, the business center is equipped with bicycle parking, electric vehicle charging stations, restaurants, dry cleaning services.
The complex has a parking lot for 1140 cars.
In each specific rental case, an offer of space, price and parking spaces is provided according to the needs of the tenant
Apartments
Sorry, no results found for the selected filter values. Please try again with different filters.