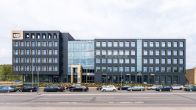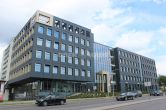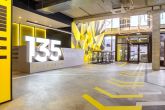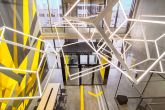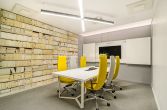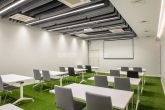 Vilniaus m. sav., Šnipiškės, Žalgirio g.
New project
Object type

New project

Total area

8500.00 m²

Reference
About this property
For rent premises of various areas in the business center ,,135" located in Žalgirio Street, near the ,,Linkmenų" factory.
The B + energy performance building is certified according to BREEAM sustainability quality requirements.
The area of a typical floor is up to 1500 m², and tenants are given flexible layout options.
The premises are equipped with modern engineering systems - BMS system, the premises are provided with a constant flow of fresh air, air humidification system, individually regulated ventilation, cooling and heating.
For the convenience of tenants, the 1st floor of the building is equipped with shared showers, changing rooms, lockers, toilets. On the 6th floor, on the roof of the building, there is a 200 m² open roof terrace with panoramic views - there is a possibility to organize corporate events for the tenants of the building. The building also has a training center - it is possible to rent meeting and conference facilities. The building is located in the restaurant - restaurant Čiop Čiop.
The building has a parking lot with 185 parking spaces under the roof, with direct access to the business center building by a staircase or elevator without going outside, as well as 150 bicycle storage places in the parking lot.
The building has an access control system and a video surveillance system.
In each specific rental case, an offer of space, price and parking spaces is provided according to the needs of the tenant.
Apartments
Sorry, no results found for the selected filter values. Please try again with different filters.