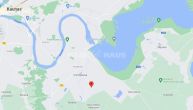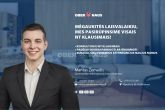 Kauno m. sav., Vaišvydava, Gubojų g.
Plot for sale
Object type

Plot for sale

Purpose

Residential land, Commercial, For apartment buildings

Plot area

74.00 a

Reference
About this property
AN ARRAY OF ELEVEN DISTRIBUTED PLOTS FOR RESIDENTIAL PURPOSES FOR SALE IN THE EXPANDING AREA OF THE CITY OF KAUNAS.
THE OBJECT IS SUITABLE FOR DEVELOPMENT - FOR THE CONSTRUCTION OF A NEW QUARTER
- The plots are fully registered in the Registry Center, addresses are given and boundaries are set.
- Plots have no restrictions.
- Plots of regular shapes, leveled, without buildings or plants.
- Plot areas from 5.05 are to 7.72 are.
- Type of use: Territories of one- and two-unit residential buildings.
- Entrance to the private quarter from two sides - Lavyso st. and Gubojo st.
- There is an electric substation nearby. There are no other communications.
- Neighborhoods of own houses are developing around.
- 3 minutes by car to the Pakalniškii educational trail, MAXIMA, IKI shops, various catering and service establishments.
- 14-20 minutes by car to the city center.