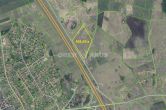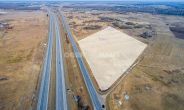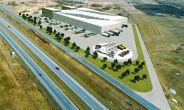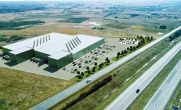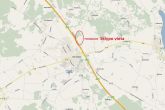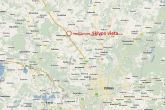 Vilniaus r. sav., Maišiagalos mstl., Jauniūnų g.
Plot for sale
Object type

Plot for sale

Purpose

Commercial, Industrial land

Plot area

402.69 a

Reference
About this property
4 HA PRODUCTION / STORAGE PLOT FOR SALE NEAR THE HIGHWAY A2, MAIŠIAGALA Address - Jauniųūnų str. 15, Maišiagala, Vilnius district. sav .; Plot area - 402.69 a; Purpose - other; Method of use - territories of industrial and storage facilities; Property - private. A detailed plan has been prepared, according to which the following is provided: • the maximum permissible height of buildings - up to 15 m; • the maximum allowable building intensity of the plot - 1.0; • the maximum permissible building density of the plot is 50%. There are no engineering networks on the site. The plot is located near the A2 motorway to Maišiagala. PRICE: 800000 Eur + VAT.