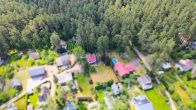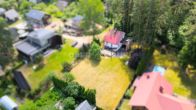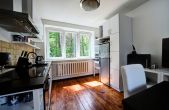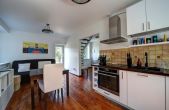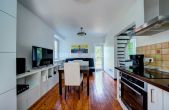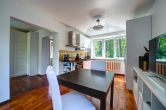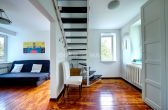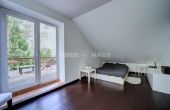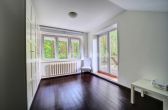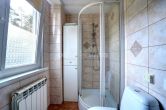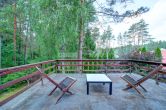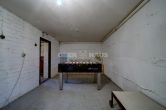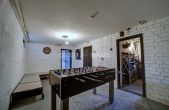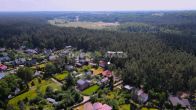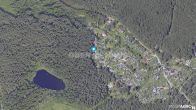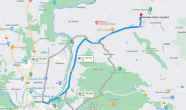 Vilniaus m. sav., Antakalnis, Kairėnės Sodų 2-oji g.
House for sale
Object type

House for sale

Total area

91.56 m²

Plot area

9.38 a

Rooms

3

Year built

1981

Heating type

Solid fuel-fired boiler

Reference
About this property

A rare combination of nature and the city will give you the opportunity to enjoy being surrounded by the forest without leaving the city.
The house is in an exclusive, quiet location, on Kairėnė Sodų 2nd street. It is a picturesque area, surrounded by luxury houses, in the forest of Aukštagiris. Nature, walking paths and Lake Kairenai, where you can swim - just 5 minutes away. Good communication - about 16 minutes to Vilnius city center. by car. The house is located in a cul-de-sac, on a 9.38-acre plot bordering the forest.
The house was completely reconstructed in 2005. The current owner lived in it for 12 years. The house has 3 rooms - a living room with a kitchen on the first floor, a bedroom and a study on the second floor. Windows facing east, south and west. The house has two spacious terraces - on the first and second floors. Basement under the whole house. In the basement there is a game room ("man cave"), a workshop with a laundry room and a boiler room. The house is sold with furniture and kitchen appliances - you can move in and live immediately.
LAYOUT: First Floor: Cozy living room with kitchen area, corridor, Bathroom. unit with WC. From the first floor there is an exit to a spacious terrace; Second floor: corridor, bedroom with access to the balcony/terrace, and study; Basement: Common room, workshop/laundry room, Boiler room;
PLOT: Total area of the plot: 9.38 acres; The edge, in a cul-de-sac, borders the forest; The entire territory of the plot is surrounded by a fence; The plot is flat, the lawn grows around the house, the parking space behind the house is paved with cobblestones; Asphalted access to the territory; 200 m unpaved road to the pillar;
LOCATION: A quiet place surrounded by nature. Dvarčioni and Aukštagiris geomorphological reserves are nearby. Kairenai and Tapeliai lakes are nearby. Convenient and quick access to the city center by public and private transport. Only 11 kilometers to the city center