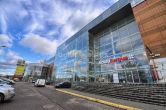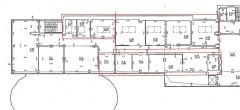 Vilniaus m. sav., Žemieji Paneriai, Savanorių pr.
Commercial space for rent
415 - 1 314 €
9,00 - 9,00 € per m²
Object type

Commercial space for rent

Building type

Office, Services, Medical

Total area

46.13 m²

Floor

4

Reference
About this property
SAVANORIU PR. OFFICE PREMISES FOR RENT 50-200 m2
Exceptionally convenient and good communication in all main directions
-IV floor
-Ceiling height 3.2 m
-Economical, heating system;
-We have the possibility to adapt the premises according to the tenant's wishes;
- Convenient access, free parking; -Spacious bright rooms. There are rooms with skylights
- Possibility to rent production premises;
-Spacious, free parking for both customers and staff.
RENT PRICE: 9-7.5 Eur / m2 + VAT.
The rental price of the premises depends on the leased area.